Malta has only a handful of sandy beaches. So no wonder, during peak season, they are overcrowded and Errr…not so enjoyable.
But do not to get discouraged – you can still enjoy both summer in Malta and the sea.
You can jump into the water virtually from any rock and there are virtually TONS of places like that. All you have to do is to think outside the box and go off the beaten path.
As an inspiration we are bringing our 5 fav "not so typical" beach spots in Malta. 
1. Riviera Bay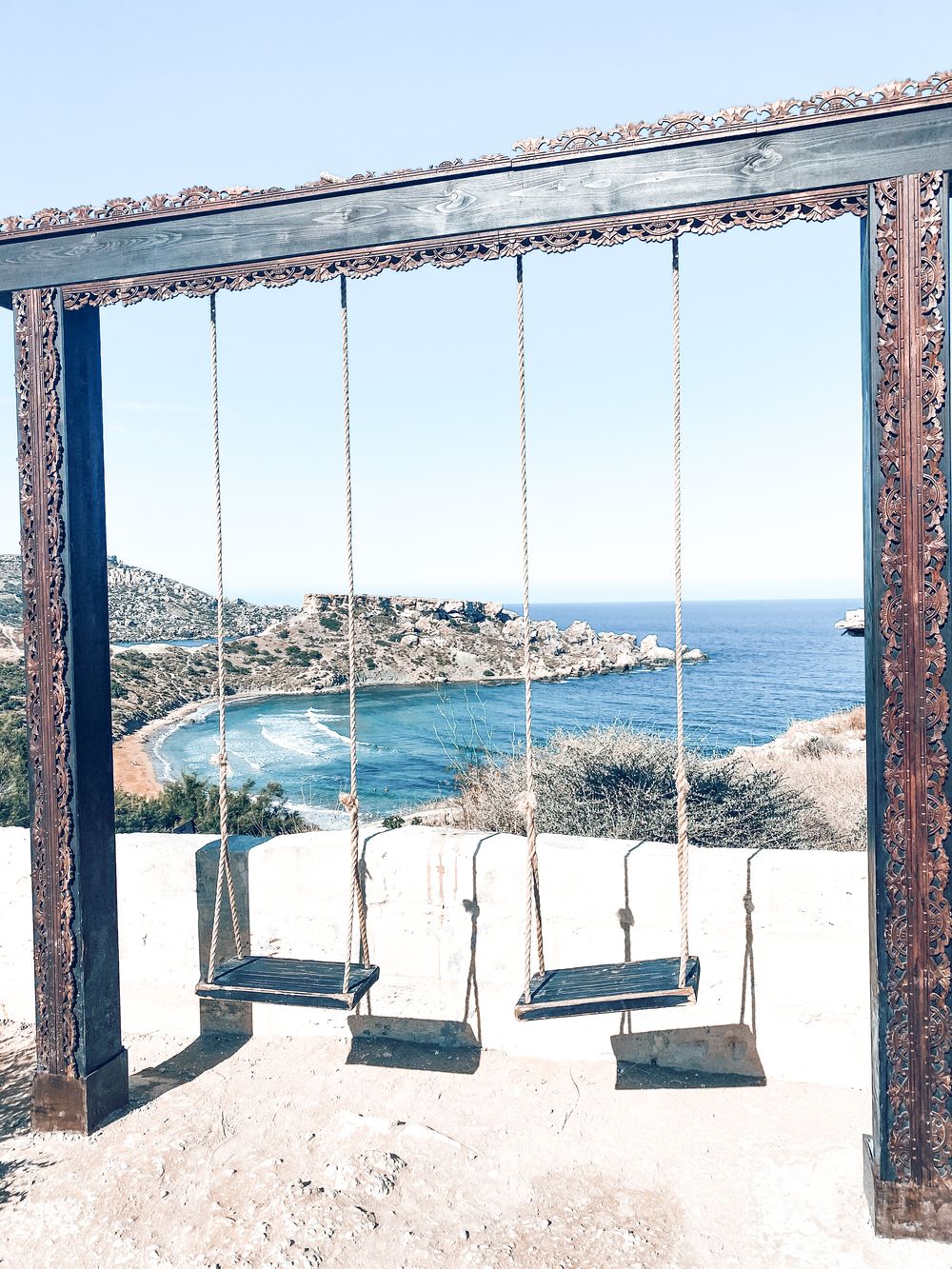 Ok, ok, let us get this straight.. this one is typical…. BUT not if you go very (like VERY) early in the morning. You will literally enjoy an empty beach, clean waters and beautiful nature. And then leave the mass tourism to others as you leave before 11am. 
Pro Hack: Bring your breakfast and enjoy it right on the beach with nothing but the sounds of waves… for instance at our place, we routinely pack take away breakfast to our guests on request!
2. Little Armier bay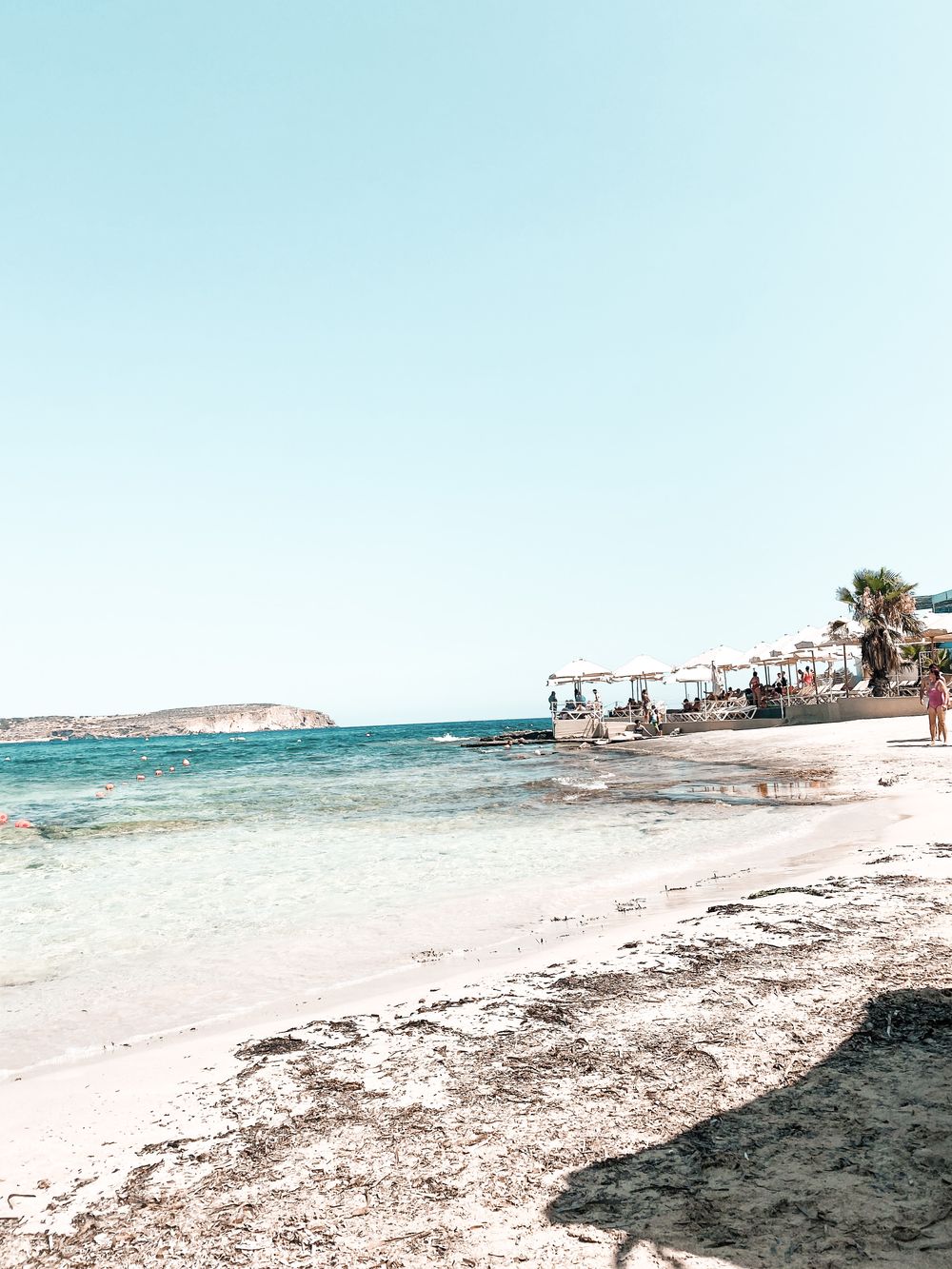 Little armier bay is right in front of Comino and if there is no wind it has crystal blue waters similar to the famous Blue lagoon. What is more, unlike the Blue Lagoon, it has considerable amount of sand to lie on…
Plus, being tucked away from main beaches, inaccessible by public transport, this  is a fabulous alternative if sunbeds, soft sand, umbrellas and a beach restaurant are your thing, but you like to enjoy them sans crowds!
Pro tip – book a sunbed before and ask them to be in the first row. Opt in for a sunbed + lunch combo if you are not particularly picky about food and on budget.
3. Xghajra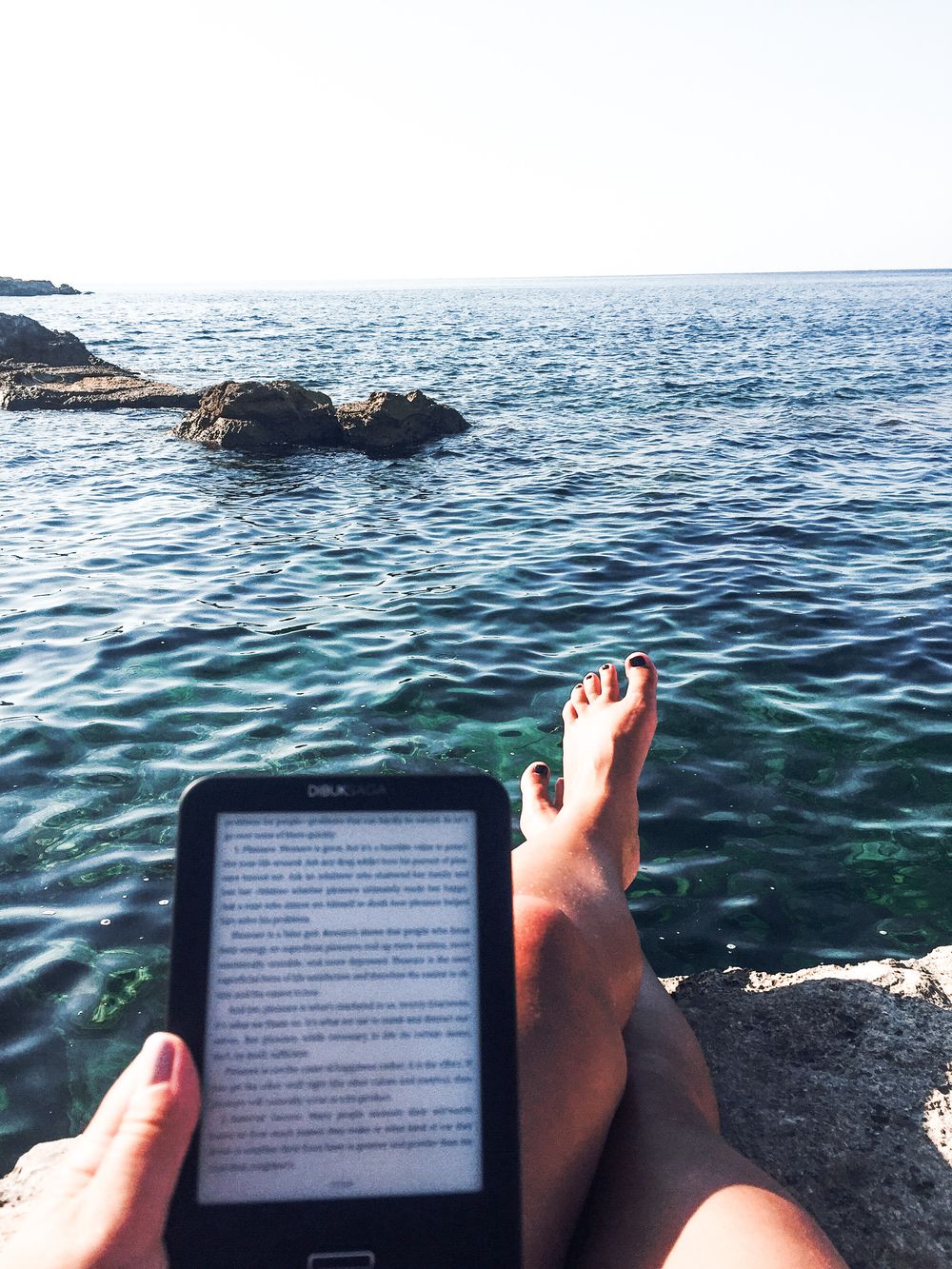 Before we had a kid, this has been our hidden local gem Xghajra.
We loved it so much, we wouldn't even tell our friends about it. We wanted to keep this spot for ourselves 🙂
But first, as we are both lawyers, a disclaimer: There is no beach in there. However, and more importantly, there are various rocky spots that you can jump from right to the sea, and occupy them by yourself toenjoy tons of peace and quiet all day, whenever you come.
Pro hack – there is a small take away bar at the promenade, where we usually get pizza from and eat it while watching sunset. Pure bliss.
4. Delimara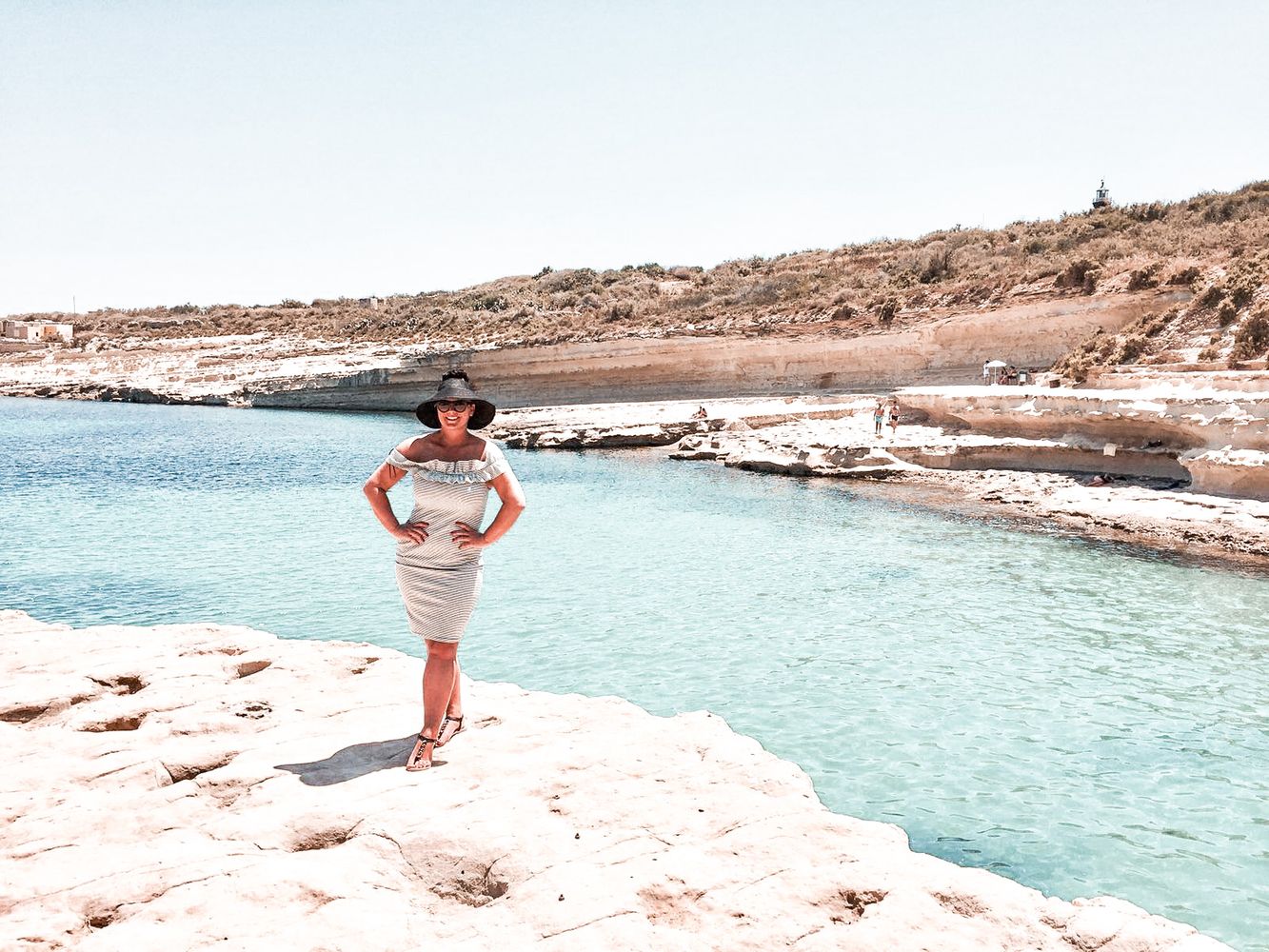 Delimara is heavily overlooked by tourists who end up in its more famous brother St Peter's pool. But Delimara offers just the same, if not more from crystal waters, rocky beach, to a decent places to jump from right to the sea (we mean it is cool for lexing on Instagram).
…aaaan, an extra bonus is a small cave you can swim in as well as a rock in the middle of the bay on which you can climb on (FYI – we take no responsibility for this advice, always consult with your common sense).
Pro hack: Delimara is not accessible by public transport. You need to take the bus to Marsaxlokk and then walk/take a taxi. While in Marsaxlokk, we suggest you also explore this little fishermen's town. Walk by the bay and wind up in one of numerous fishermans restaurants. Colorful boats will make an exquisite backdrop for your food porn pics (don't act like you wont take one!)
5. St Angelo fort  and Rinella bay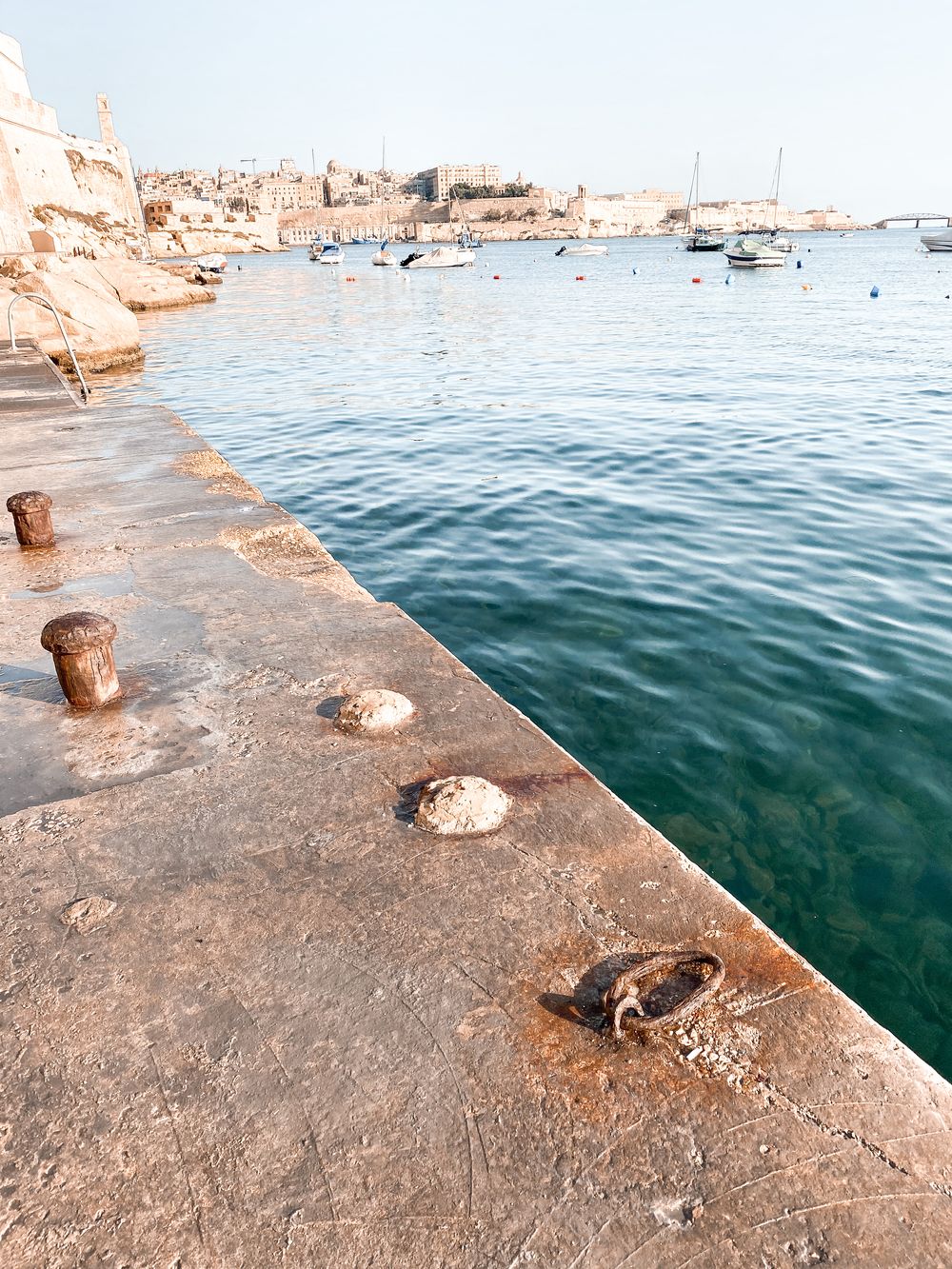 These two little bays are hidden gems, esp. if you live or are around Three cities. They are very small, and certainly not something we would suggest as an "all day" activity, but they are a saving grace on a hot summer day if you are around. View of Historical Valletta is just an extra plus.
Pro hack: Our Place is just a few minutes walk away from St Angelo. Often, we jump in the water after morning runs. And then indulge guilt-free in sweet pastry (similar to what our guests get for breakie). 
Interested? Read more about what the Location of our place has to offer…