Hot summer day. Beach. Sea and salt. Your eyes are blissfully sparkling, your feet are covered in warm sand. All of a sudden, the sunrays have become a bit softer as the Sun slowly comes down on a horizon while the world gets covered by a shiny coat of golden hour.
This time of the day is as blissful as they come and if you pair it with a cool drink (aperol spritz we are looking at you), its I.D.E.A.L.
Now, keep on dreaming as you discover our 5 best spots for Aperitivo (and yes, thank us later for tons of IG likes of the photos you take on the basis of this post)
1. Singita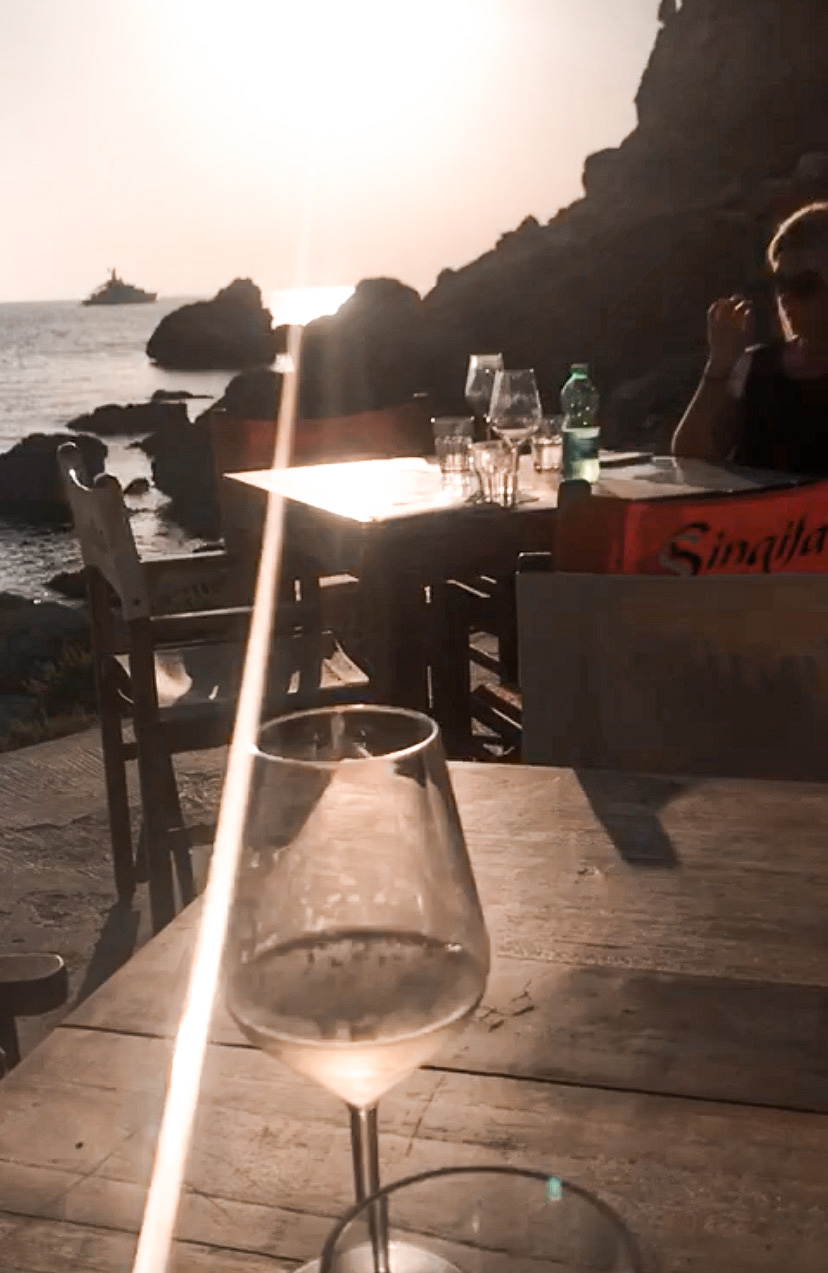 The only restaurant on Riviera Bay, this place is overlooking the beach and horizon, facing west. Simply put, it's  THE PLACE to watch sunset from. Order a nice glass of something chilled, listen to live soft guitar music and enjoy the unforgettable ambience.
Pro hack: On tuesdays they have free live music. Awwww
2. Café del mar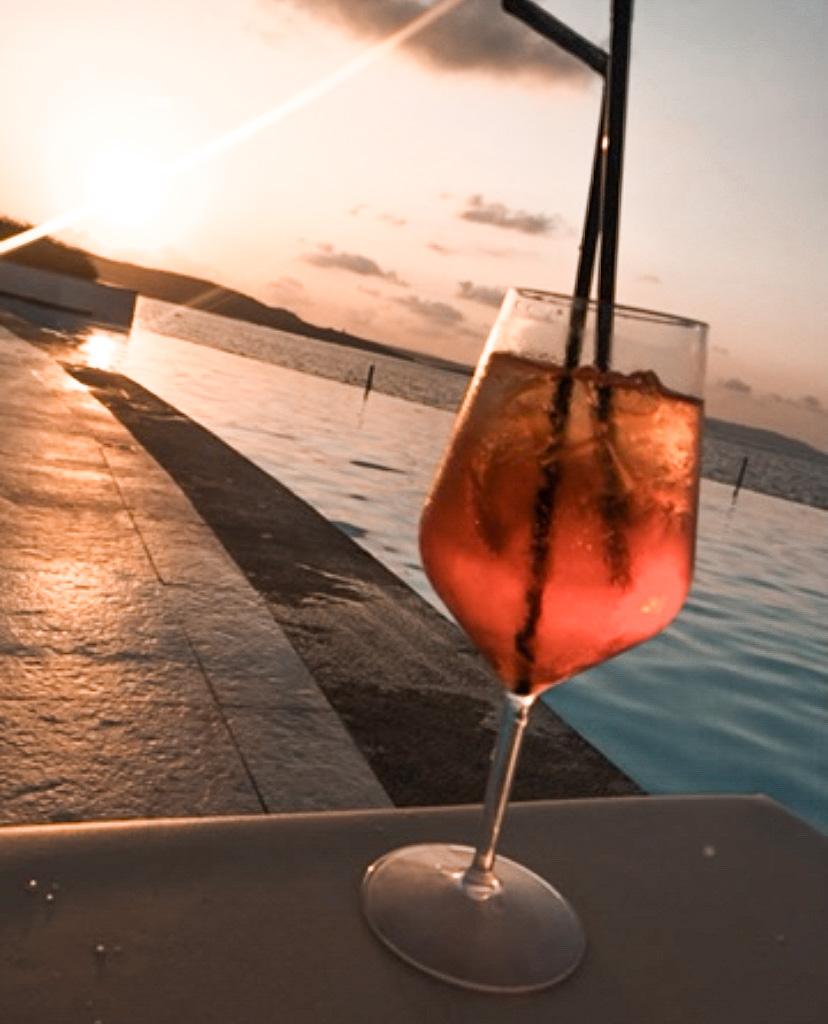 Café del mar is a pace to at any time of the day, from sunbathing to chilling by the pool throughout the day to relaxed lunch during siesta but a drink during a golden hour, coupled with nice chillout music and endless shades of blue are just the best in our opinion.
Pro hack: Come after 5pm and you do not have to pay for the sunbed, if you are coming for drink only.
3. Valletta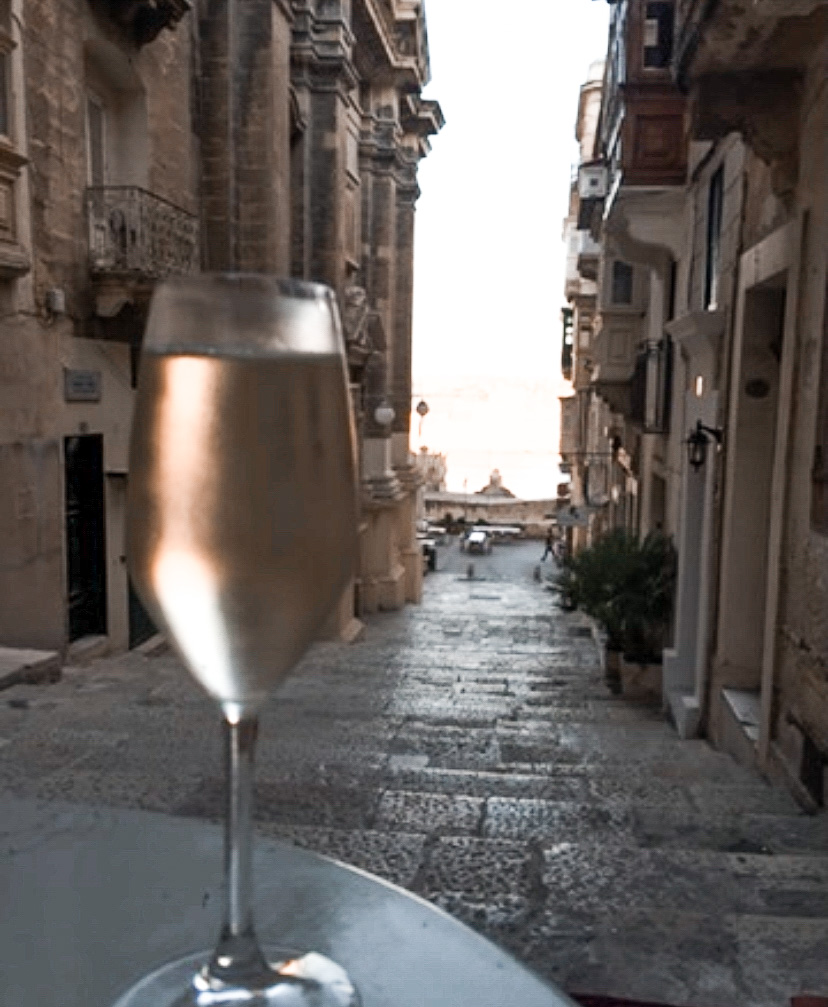 Do we need to say more? Choose Str.Eat on the main square, more contemporary Cafe teatro right under the former Royal Opera house, or choose one of the tiny sports in narrow St.Lucia street overlooking the harbour. Whatever (ok, almost whatever) you choose, you won't be wrong.
Pro Hack: Many places have happy hours around that time. And as Valletta is home to many government offices, many professional locals head here for their afterwok, so for the typical vibe, go during the week.
4. Rooftops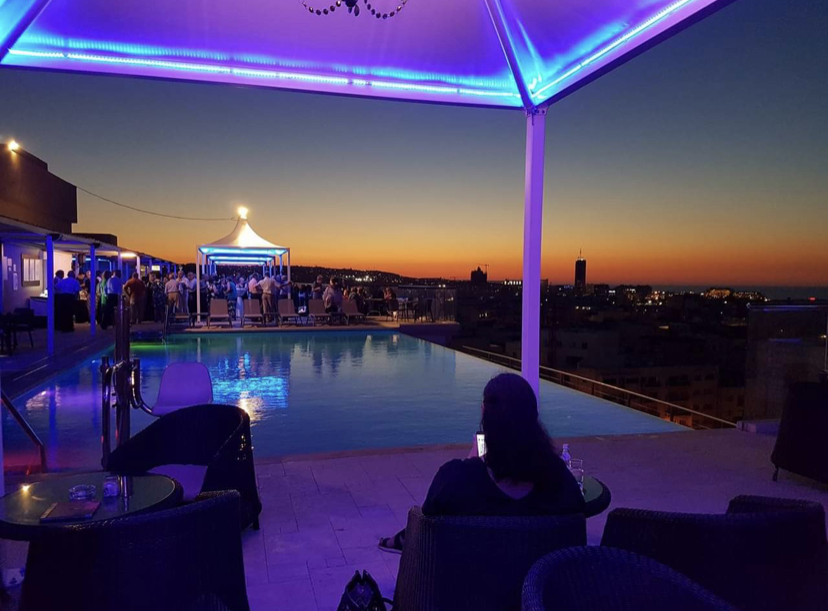 Rooftops are the Golden hour best friends. And this applies even more in places like Malta. Pretty much any rooftop bar has a sea view. Our favourites include Place Hotel, Sky bar & Grill or Sky beach (at intercontinental). 
Pro Hack: If you want to spoil yourself, try Under grain. Watch sunset over the Valletta and enjoy Michelin star food. We likeeee
5. San Giorgio's Italian Food cafe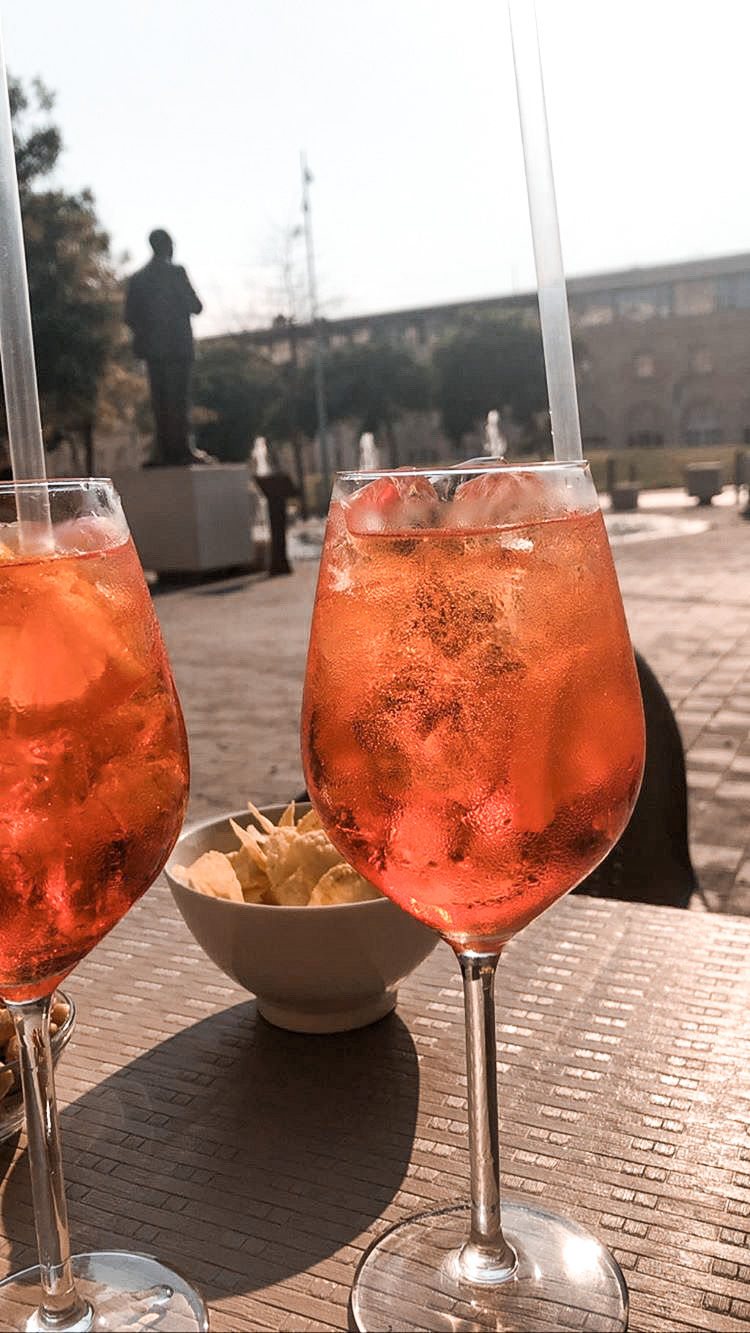 These two little bays are hidden gems, esp. if you live or are around Three cities. They are very small, and certainly not something we would suggest as an "all day" activity, but they are a saving grace on a hot summer day if you are around. View of Historical Valletta is just an extra plus.
Pro hack: Our Place is just a few minutes walk away from St Angelo. Often, we jump in the water after morning runs. And then indulge guilt-free in sweet pastry (similar to what our guests get for breakie). 
Interested? Read more about what the Location of our place has to offer…