If I had to single out the most frequent "Malta Tips" question we get from our guests, it would be this one:
Which restaurants do you recommend in the Three Cities? (note: where our house is)
Since we are sort of foodies ourselves, we like to eat out and we have tried most of them, there is no problem for us to recommend the very best places. And here there are, summed up nicely for you…
QUICK BITE – Cafè Rouge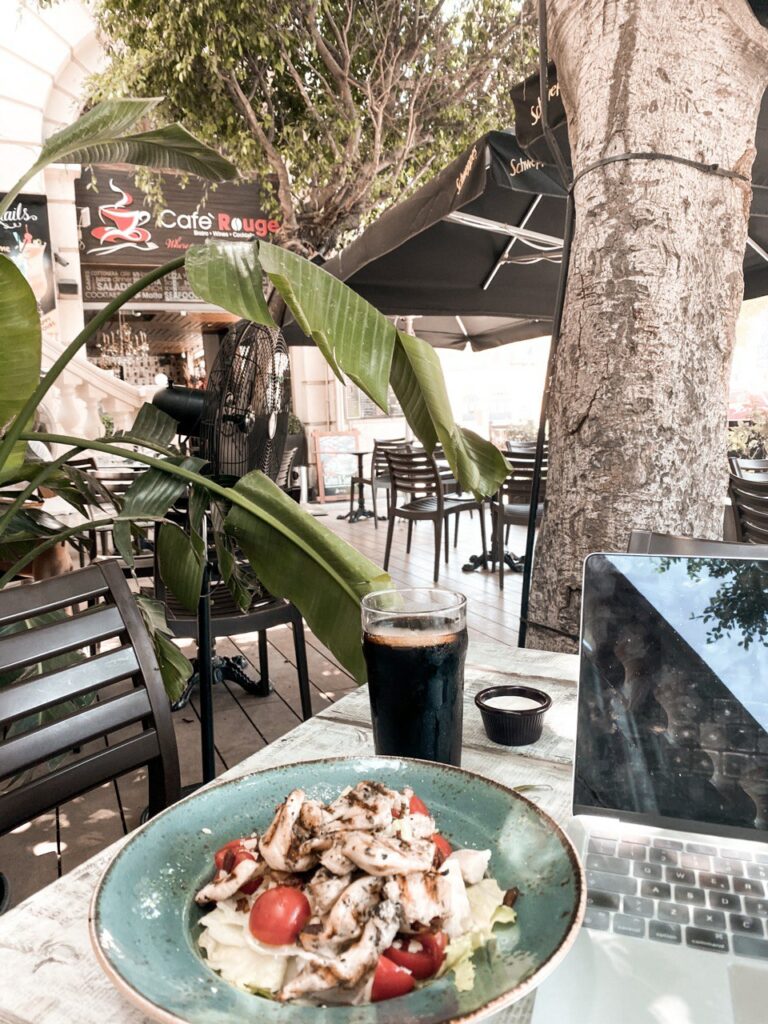 Now, no places are created equal. Different situations require different approaches and restaurants are no exception…
So for now, let's imagine you have just landed, checked-in our beautiful place and before you start exploring the beauty of this island (or go to sleep, hahaha) you want to grab something quick to eat with no hassle whatsoever.
Cafe Rouge, right below our house, has you covered virtually anytime from 7am till 10pm. Whether it is a wide selection of breakfast options (Eggs Benedict are our fav), a nice salad or even a large burger with fries, we are sure you will find something.
They also have a happy hour and coffee and cake offer. As we said, you are covered!
DINNER DATE – Enchante and Il- Hnejja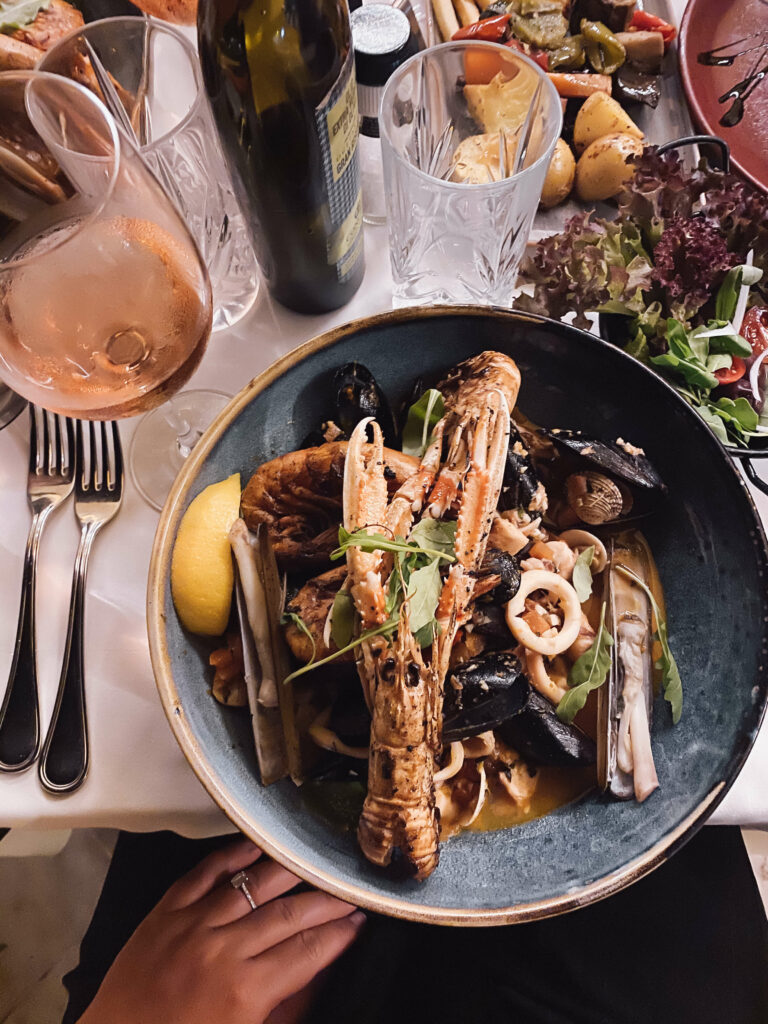 On the other hand, let's imagine you want to spoil yourself a bit during your well deserved holidays and are looking to have a wonderful dinner with all of the frills – Great local seafood, attentive service (Malta version), amazing views, romantic ambiance…
Well then, we recommend Enchante or Il-Hnejja on the Senglea side of Marina, as your best options!
We have been there numerous times and have always been happy with the food, service and all. And of course, the view – the view is just wonderful…
GREAT FOOD – San Giorgio Cafè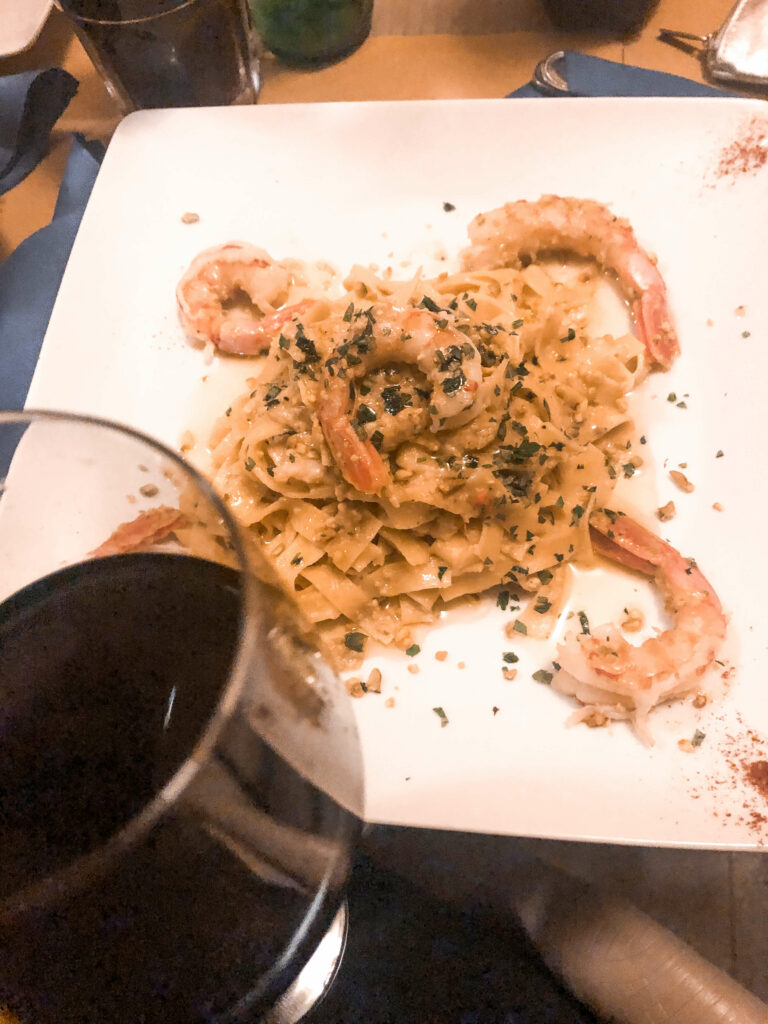 If your main goal is to eat absolutely amazing authentic food, made from fresh ingredients, then a small Italian restaurant right next to our house called San Giorgio Cafe is your MUST GO TO option.
Their menu is simple but packed with tasty dishes. Our favourite are tagliatelle with prawns and pistachios or tagliata.
And did we mention they have the best homemade desserts and coffee in the area?
Simply put, whether it is a nice chilled lunch or romantic dinner, you can't go wrong here and you should certainly add it to your list.
HEALTHY and HASSLE FREE – VAULT1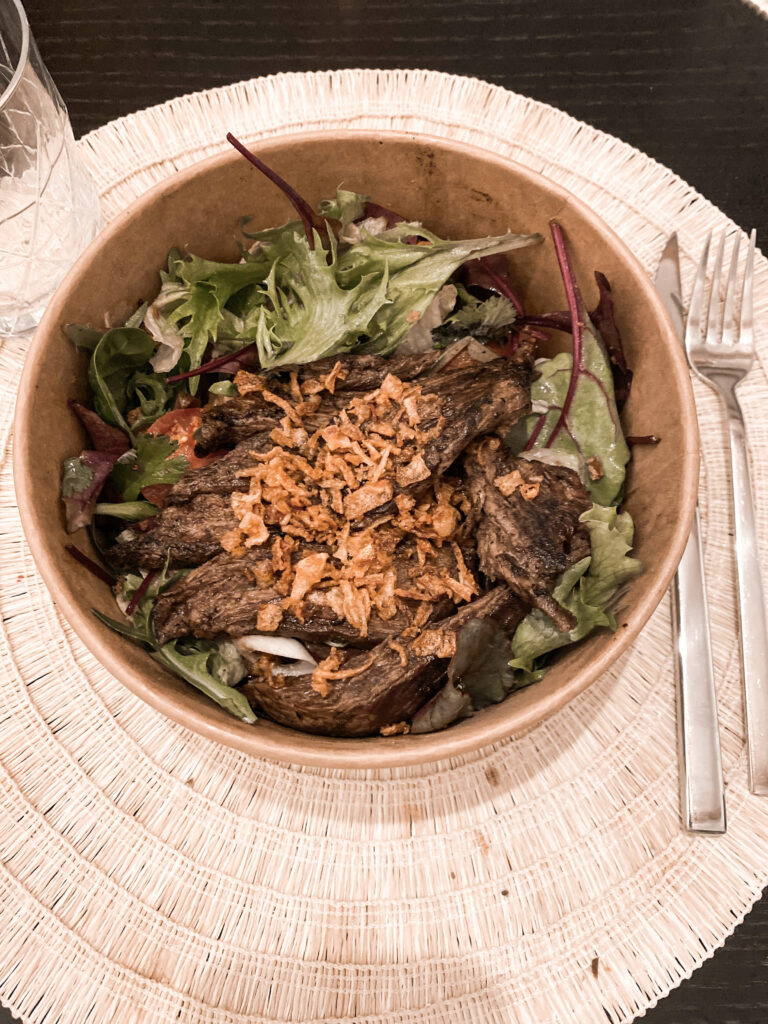 Now, if you are around the Birgu area and would like to eat something quick and light, then we absolutely recommend Vault 1. It is a street food food court/market, with a nice outdoor terrace overlooking the marina. 
Our favourite are the salads from Leaf. The Thai beef is so amazing it doesn't even feel like dieting.
BRUNCH TIME – Hammets Macina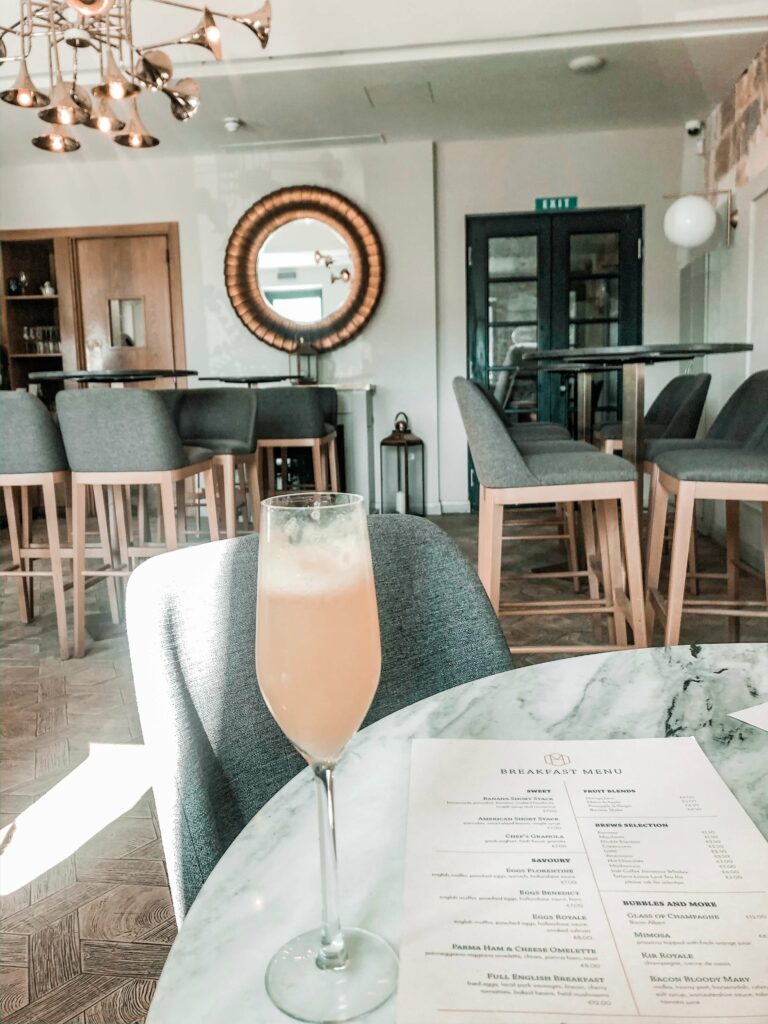 If starting your day with brunch and Prosecco is your thing (it certainly is ours now and then), then Hammets Macina restaurant is a place to be.
With Amazing food, service, and interior design you simply won't be disappointed. They also have a lovely terrace, ideal for afternoon drinks.
While we did our BEST to navigate you through the myriad of restaurants on the Three Cities' waterfront, maybe there is still an occasion we didn't cover here. Make sure to also check our other blogs, like the best coffee with a view for instance, to get even more inspo. 
Or, if you are our guest, you can always just ask and get the most personalised recommendation we can provide 🙂