If I am ever getting a tattoo, it would probably tattoo this quote. Nothing defines me better than this..
So no wonder, that my next post is about the best places for coffee in Malta. And hold on Alfred with a beard and colourful socks, skinny jeans, smoking cigar, I do not mean best aeropress sour drink from Ethiopia… you write your critique blogs about. I mean a randomly brownish warm drink that I can sip on with an amazing view!!
1. Golden Bay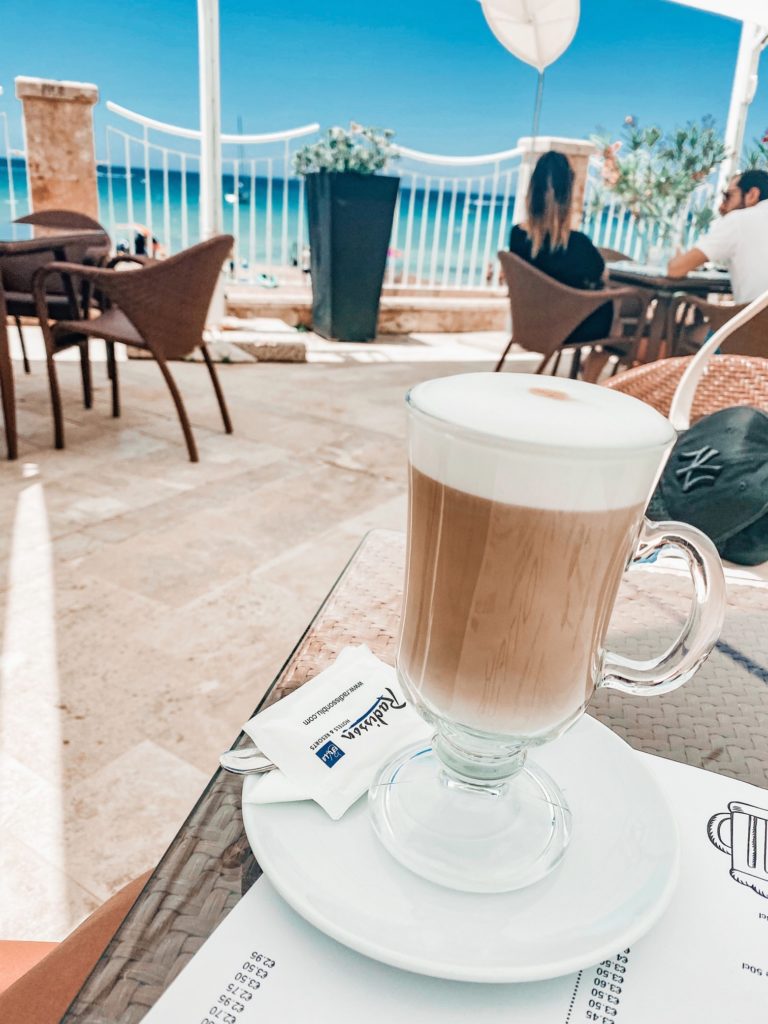 Golden bay is rarely mentioned in my posts cos I just don't like it. Too busy, too touristy, too not my cup of coffee. But when it comes to coffee with a view, it's a completely different story.

Here my pro tip is –  in winter/spring the terrace of the Radisson hotel is open so you can enjoy coffee or even hot chocolate and overlook the blue waters of the sea with big waves.
2. Valletta Waterfront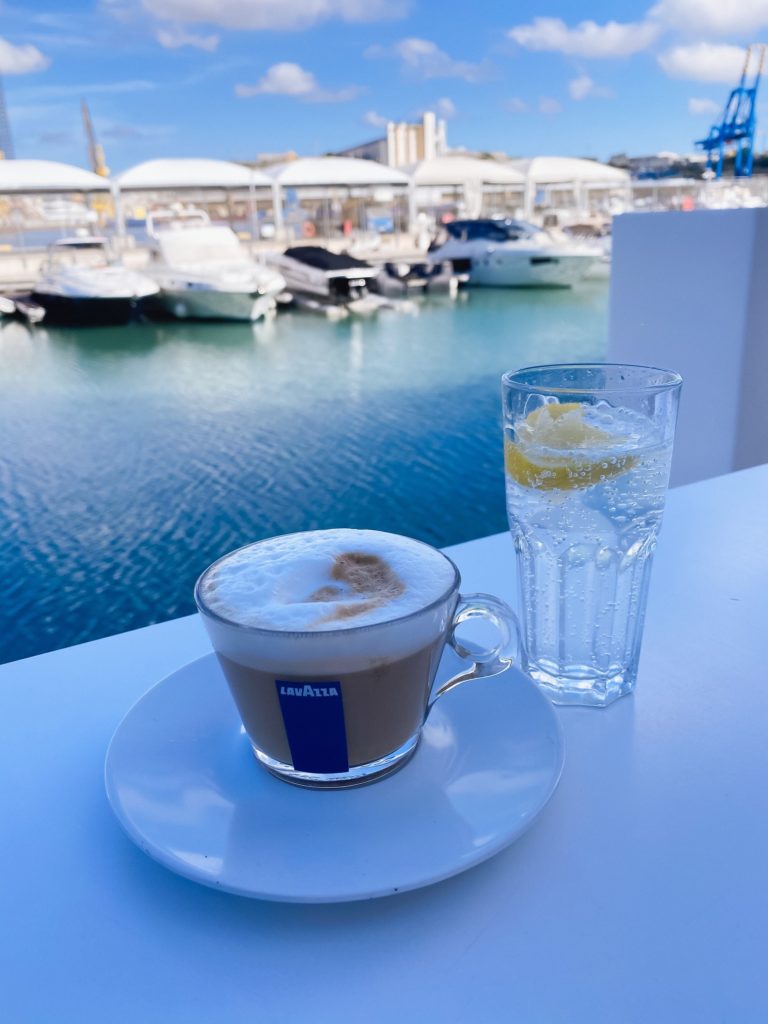 There is no way there is a list of Malta's best where I wouldn't feature Valletta. With historical narrow streets, quirky atmosphere and old time colonial energy this place is one of my fav on the island. In any season and for whatever purpose. 
Coffee speaking – you can have it anywhere and still enjoy beautiful views – from the grand harbour, main square to narrow quaint streets at the edges of the city. But I love to opt for the waterfront.
Pro tip: normally the view is blocked by massive cruisers but they usually leave by 5pm. Go afterwards otherwise all you would see is huge boat in front of you (which is cool in its own right but worth the mention).
3. Starbucks Sliema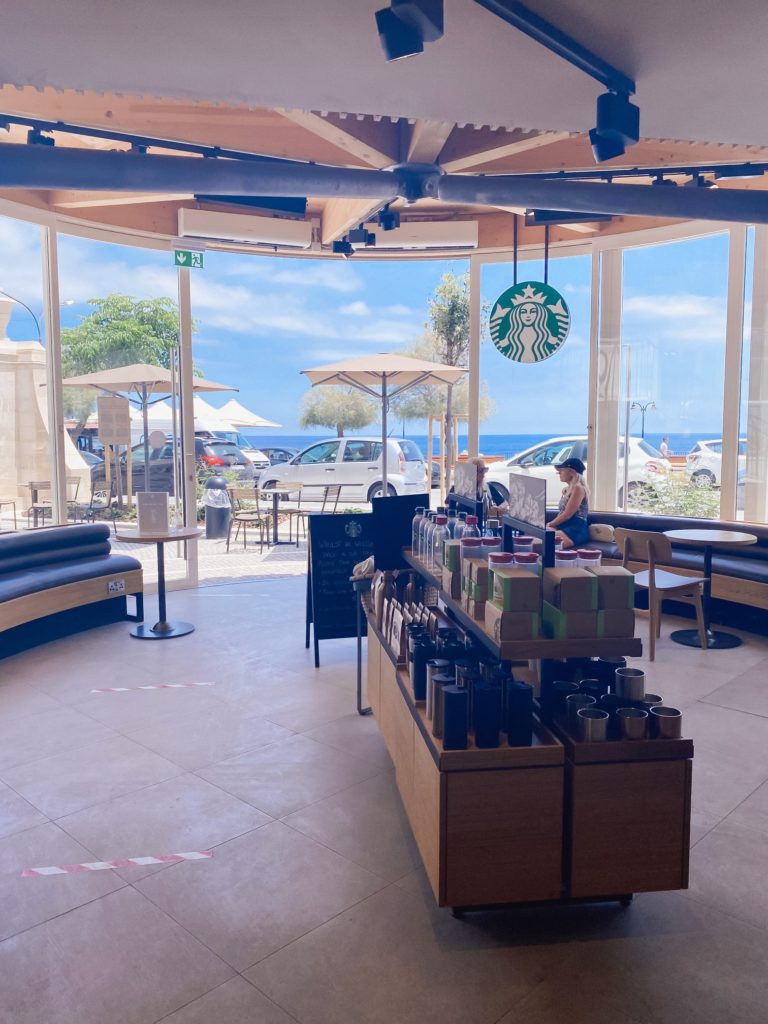 I have already mentioned that this post is now about quality of coffee, but it's more about ambiance. And Sliema's Starbucks couldn't be missed. Nice setting overlooking the sea in the distance and close to sliemas buzzing shopping area this is my go to place every time I need a quick stop while running errands.
Pro tip: On a nice day, have a take away and stroll along the promenade toward St Juliens.
4. Three Cities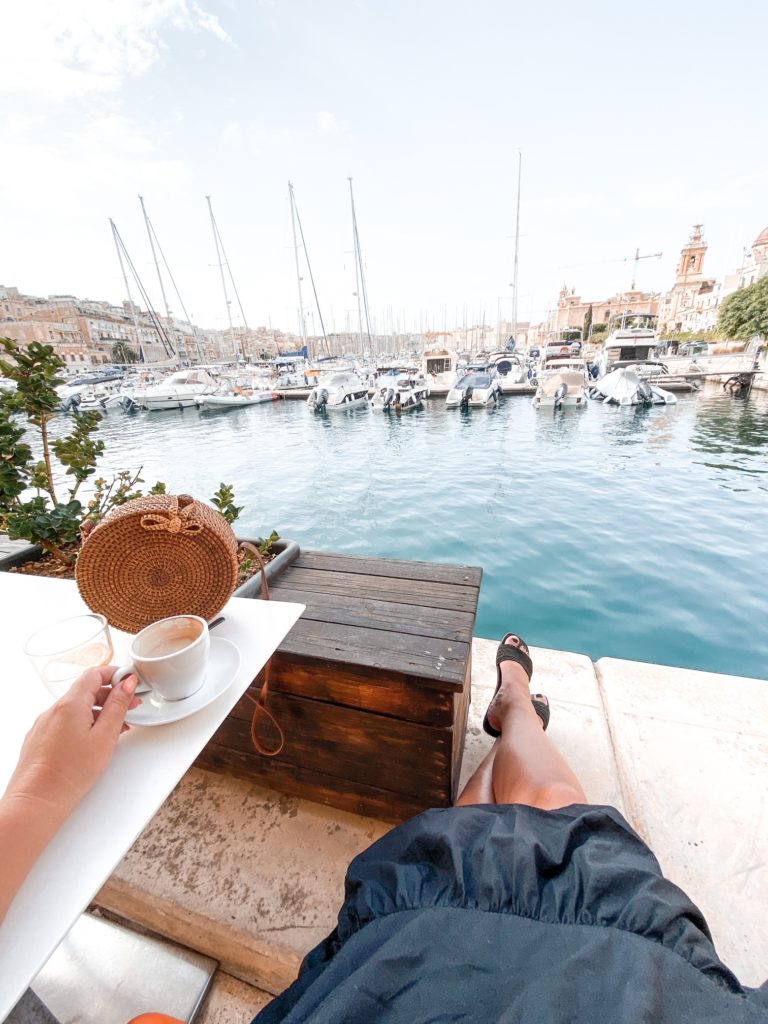 Grand Harbour marina in the Three cities is my home,  and I pretty much have been to every coffee place here.
To cut the long story short here, the coffee experience as such is not what you should be after, but its offset with an amazing view and ambiance is amazing.
Pro tip: Try a place called Bacino. The service sucks but the view is the best – right on the water overlook the whole bay.
5. Lido Time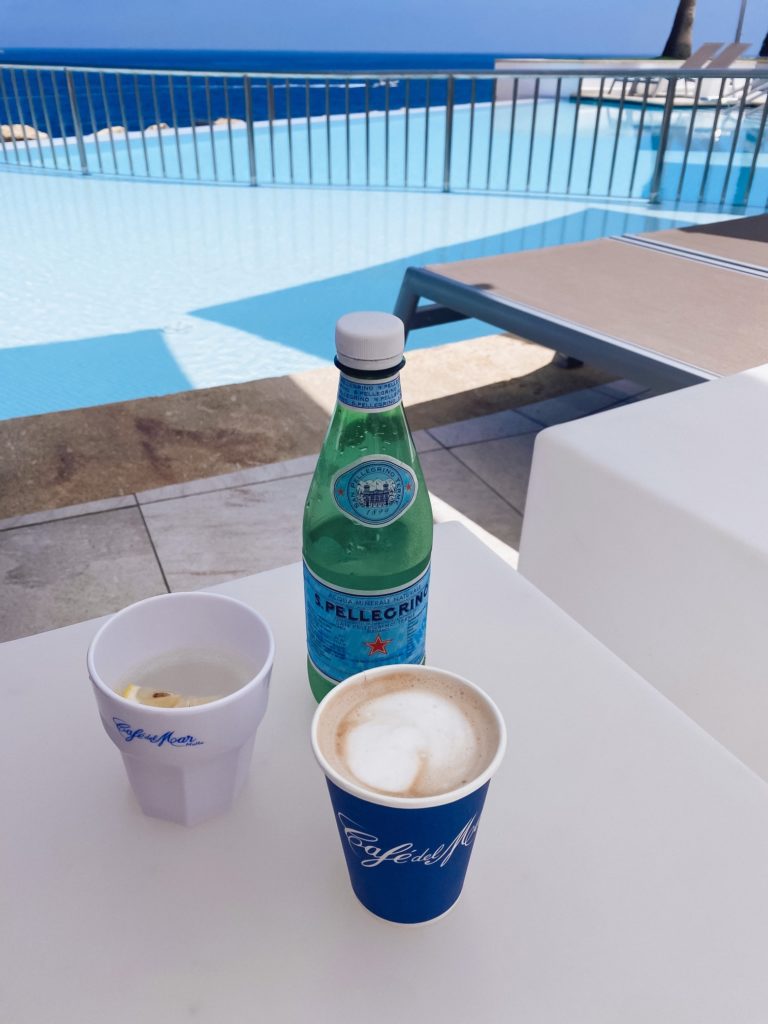 Isn't it just goals, sipping a coffee while lying on your sunbed and overlooking the pool with the sea in the distance?
Well, you can choose any lido (check our favs here) but my fav view is from Cafe Del Mar.
Pro tip: Book in advance so you secure a spot in the first line right by the pool, where the view is the best.